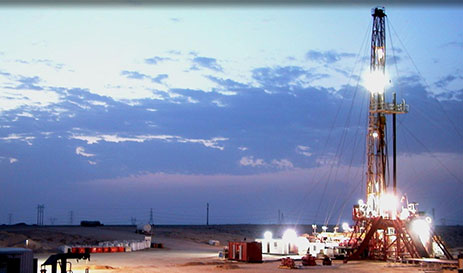 Search our inventory
We have a large inventory of new and remanufactured components that can be found through search above or by contacting us by phone, fax or our
Request a Quote
form.
Toll free in US: (800) 726-5300
Outside the US: (206) 241-8300
Fax: (206) 244-5299
For over 25 years, we have specialized in Allison oilfield transmissions.
Oil & Gas
Keep your critical oil field equipment performing to peak capacity and reduce downtime and maintenance costs with quality remanufactured Allison transmissions and torque converters from Pacific Torque. With today's equipment operating 24/7/365, the cost and operational impact of recurring or extended downtime can be significant. Pacific Torque is an authorized Allison overhaul dealer that serves customers operating around the world. For over 23 years, we have specialized in Allison oil field transmissions and are one of the world's leading remanufacturers of Allison off-highway transmissions.

We maintain an extensive inventory of Allisons in the 4000, 5000, 6000, 8000 and 9000 series. This includes the more popular:

4500OFS/RDS 4700OFS/RDS M5600 S5600 M5610 S5610 M5620 S5620 M6600
S6600 M6610 S6610 M6620 S6620 M8610 S8610 M9610 S9610 S9810 S9820 9823OFS

We also carry many hard-to-find Allison transmissions including:

HT750(DB) CL(B)T754(DB) CL(B)T755(DB) CLBT4460 HD4560(P) DP8963

Our inventory includes the popular Allison configurations used in workover rigs, cranes, pumping and drilling equipment. We also carry many TC 400/500/800/900 torque converters. Our transmissions are remanufactured by factory-trained technicians using proven quality procedures and standards. Each transmission is dyno-tested and built to the highest industry standards. Don't expose your operations to the cost of downtime and field repairs when a quality remanufactured transmission is an alternative.


Pacific Torque Service offers the backup that you need to stay productive and offers a wide variety of preventive maintenance and support programs to help you control costs.